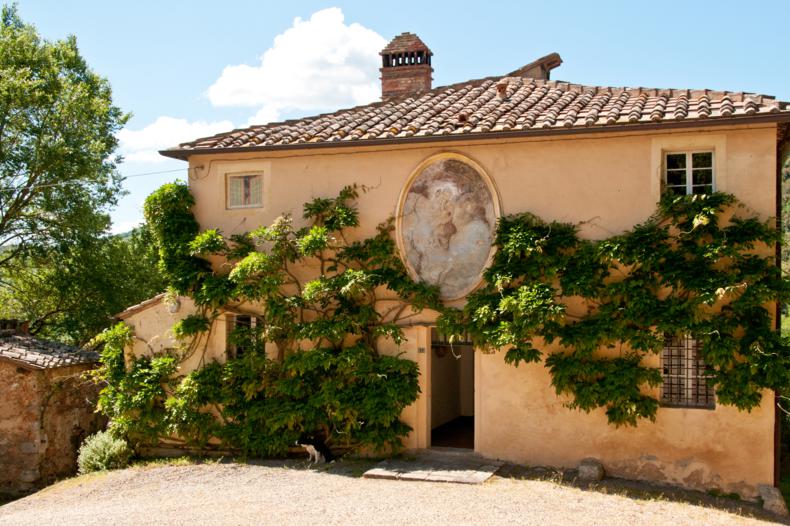 Our spring trip to Tuscany is just a few weeks away and we are both excited to get back to Italy!   Our June culinary week is based in our favorite villa on an historic estate south of Siena and we have an exciting week of food and wine events planned for our group!  June in Italy means cherries and apricots, new onions and garlic, and an explosion of roses and poppies covering the countryside and towns with color.  The season begins for outdoor food festivals and we'll take the group to our favorite sagra celebrating pasta and grilled meats.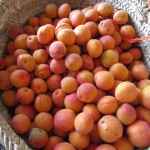 While we're in Italy, we will also be visiting Piedmont and Emilia Romagna to put the finishing touches on our 2017 culinary tours to Alba, Asti and Bologna for next spring and fall.  Think truffles, Barolo wine, balsamic vinegar and Parmigiano!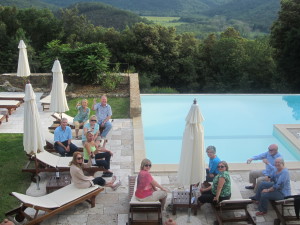 Our tours are all inclusive:  we stay in lovely villas that become your home for the week, all meals and transportation to excursions are planned to help you relax and we're there every step of the way to show you the best each region has to offer.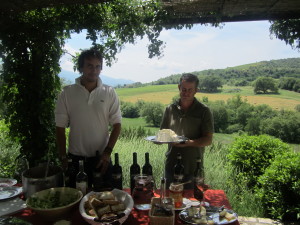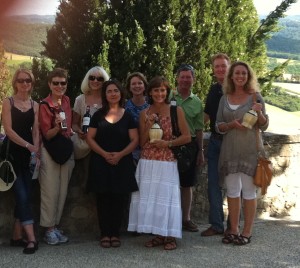 One of the things that rate our tours above our competitors is the attention to detail and personal service we offer and we consistently hear that our value for cost is exceptional.  We lead small groups of 8-12 people where everyone stays together in a beautiful villa and excursions are carefully thought out to entertain and educate, introducing you to local people who love to share their vineyard or city or farm with you.  It surprises us when we read itineraries of other tours that leave their guests at the hotel "on their own for the evening", supplying them with a list of suggested restaurants to pick from. On our tour, when the culmination of the day arrives, we are there offering cocktails and wine before we all enjoy dinner together at a favorite restaurant!  We'll guide you through the menu and help you order and enjoy the best the season and locale has to offer.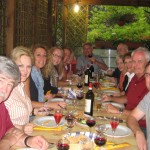 When you travel with us, Mary is there from the beginning to help you pick the best airports and to plan things to do and see before and after you join our culinary adventure.  Gina's knowledge of the area and fluent Italian from her years living there, helps ensure that the week goes smoothly and you are able to immerse yourself in the culture, history and culinary delights of Italy without worry.  Our guests also receive our comprehensive guide on traveling to Italy and have access to our local guides to maximize your touring experience, wherever you go.

We hope you'll allow us to show you Italy!  Check out the Ecco La Cucina website for more information