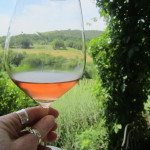 I love cold rose' wine in the summer.   It's beautiful to look at, those peach and pink tones swirling around the glass, shining through the drops of condensation.
And when rose' is made the traditional way, it's a brilliant business strategy too.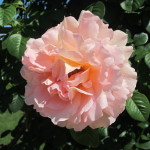 Good quality rose' wine is never a mix of white wine and red wine but is made with 100% juice from red grapes.  Because wine gets it's color from the skin,  rose' is made by pressing red grapes, like sangiovese in Tuscany or nebbiolo in Piedmont, and leaving the skin in contact with the just-pressed juice for just 8-10 hours.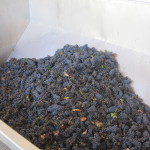 Then some of the juice is removed and goes to a separate stainless steel tank to ferment for a few months and be bottled as rose'.  The remaining juice will go to make a bigger and more aged red wine, like Chianti or Barolo, and the additional skins in the tank from the juice that was removed adds more tannins and color, resulting in a better red wine.  In Italy and France this process gives the winery a fresh, young wine to sell while their big reds are still aging in the barrels.  All in all a brilliant business model.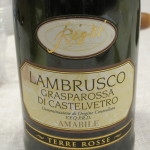 My other summertime favorite is cold Lambrusco!  Famously imported into America in the 70's under the Riunite label, lambrusco is the main wine of the Emilia Romagna region, home of some of the best food in all of Italy.  Think prosciutto di Parma, parmigiano, balsamic vinegar. Lambrusco is frequently dissed as bad wine or unimportant and the 70's ad "Riunite on Ice, how Nice", did nothing to help that image.  Lambrusco is inexpensive and not as important as other Italian reds such as Barolo or Chianti Classico or Amarone.  But it goes beautifully with food of the region, the bright sharpness and light fizz cutting through the fattiness of local mortadella or prosciutto.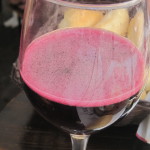 And it has the most brilliant color with a head like purple Coca Cola when you pour it into your glass.  Look for one that isn't dolce, or sweet.
Enjoy the heat of the summer with some cold wine tonight!