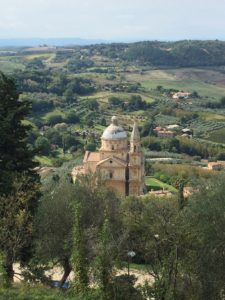 Twice a year, in June and in October, Gina goes to Italy and takes groups of people with her for a fantastic food and wine adventure!  Since 2000 Gina has taken groups of foodies on culinary adventures in Tuscany, Campania, Emilia Romagna, Piedmont, and new in 2019:  Puglia!
Ecco La Cucina is the culinary tour company run by Gina and her sister Mary Potter.  Together they help you make the most of your time in Italy, eating delicious food, drinking incredible wines and soaking in the beauty, history and culture of this ancient land.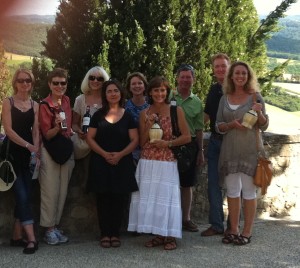 Join them as they share with you their favorite secret places:  a Tuscan villa nestled in the olive groves south of Siena, the timeless quiet of a medieval city after dark, the frescoes of an ancient church, the incredible view of vineyards from a castle rampart.  All while experiencing the best food and wines Italy has to offer.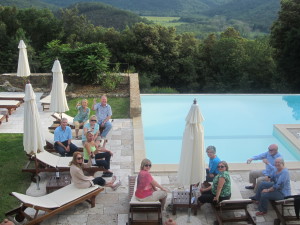 Visit the website Ecco La Cucina and read what other travelers have said on Trip Advisor!  Hope to share Italy with you soon!