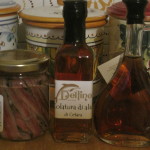 The current issue of Saveur magazine has a short feature about the town of Cetara on the Amalfi coast and colatura, the special anchovy sauce they produce there.  An important ingredient in many of the dishes of the Amalfi coast and southern coastal towns of Italy, colatura is the juice drained off of anchovies that have been salted and aged in a wooden barrel for several months.  It is a concentrated fish sauce that both disgusts the nose and delights the palate and is undoubtably Italy's best answer to the fifth taste, umami.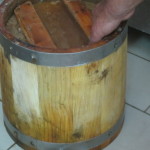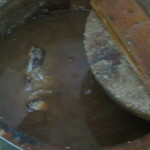 Based on an ancient Roman staple called garum, colatura has been made in this quaint fishing village for centuries.   Whenever we take groups to Naples and Campania, we always make a stop to see the women and men who labor at the task of cleaning the fish, salting them and then when they've been cured, removing the skin and bones and packing the anchovy filets in small jars.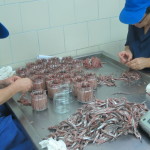 The process of cleaning, salting and packing in large plastic bins, or in the case of colatura, in small wooden barrels, takes place when the anchovies are running, generally from spring through early summer.  The process of cleaning and packing filets in jars is year-round.  Watching them work will make you grateful for whatever job you have!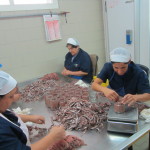 It's difficult to get in to see the process anymore due to hygiene controls in place, as with any food production facility.  But it's Italy and if you know the right people long enough, it's possible to get a pass to see the work done.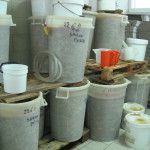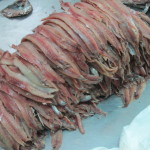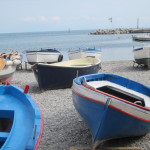 Cetara is a beautiful coastal town, with a small quaint beach on the Amalfi coast.  It's quiet because all the buses and cars are frantic to get to better known towns and destinations, like Positano, Amalfi and Ravello.  I love stopping in Cetara long enough to lay on the beach and listen to the waves on the sides of the little fishing boats.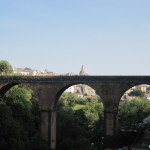 Most of the anchovy production is done in non-descript buildings under the bridge just after the town of Vietri sul Mare.