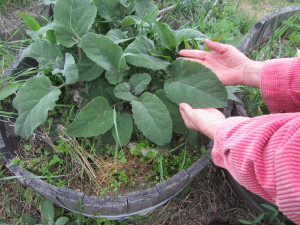 If you're lucky enough to have a perennial sage plant in your garden, you know that in the spring when it starts growing again, the leaves it puts out are huge!  Perfect for dipping in a light batter and frying!
Super simple, the batter is unmeasured and a quick and easy combo of flour, salt and either white wine or soda water.  Heat peanut oil in a skillet and dip each leaf in the hot oil, turning as they get golden brown on one side.  If you want to get fancy, you can spread a little anchovy paste (the tube you brought back from Italy last time.  What?  You didn't??  Well come with us and we'll show you where to pick one up!) and sandwich two sage leaves together with it, dipping and frying.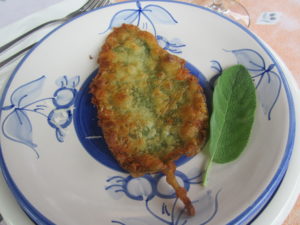 This is a perfect snack while you're sipping your negroni or spritz, dreaming of Italy!  Buon appetito!