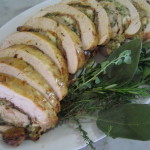 At the Italian Table dinner series continues after the Christmas holidays with a Sunday supper on January 11 at 6:30.  The menu will again feature truffles of Italy.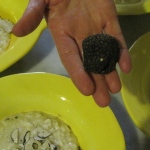 Private and secret supper clubs are all the rage the world over.  Chef Gina Stipo, recently relocated to Louisville from Siena, Italy, wants to start this fun and provocative dining experience in her home in Crescent Hill.  There are 10 spots at the table and the menu will be posted prior to each dinner, which will be held monthly.  A donation of $60 is kindly requested.
Seating is limited so sign up at the Event Brite spot today!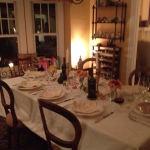 https://www.eventbrite.com/e/at-the-italian-table-supper-club-tickets-14849775077
Menu:
Antipasti misti di tartufo (salami w/ truffles, Tuscan pecorino w/ truffles, bruschetta)
Ravioli con Porcini e Tartufo in Burro Tartufato
(fresh ravioli w/ porcini & truffled pecorino in truffle butter)
Involtini di Tacchino con Castagna e Prosciutto
(stuffed turkey breast with chestnuts & prosciutto)
Dolci Misti con Vin Santo e Amaro di Tartufo
(selection of Italian cookies w/ Vin Santo & truffled amaro)