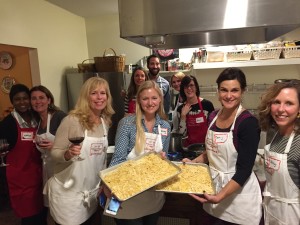 Join us each Tuesday evening for a demonstration cooking class of small groups of 8-10 people.  For 13 years Chef Gina had a cooking school in Tuscany, Ecco la Cucina, and has taught thousands of people of all skill levels the secrets of cooking authentic Italian cuisine.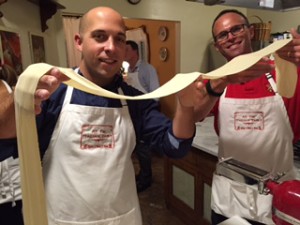 Each class features 3 courses.  We always make fresh pasta or gnocchi and the other two dishes depend on the seasons.  We will enjoy the dishes we've made after class is finished.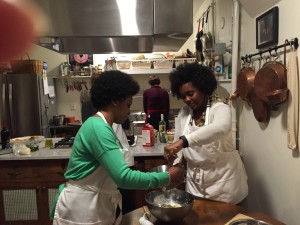 Classes are offered on Tuesday evenings from 6:30 pm -9:30 pm.  The dishes and ingredients are reflective of the season.  The cost is $75 per person and payment is taken upon reservation.  Payment must be made at least two weeks ahead of time for your reservation to be honored.
Beginning in January, Angelina La Rosa rejoins us At the Italian Table to teach the Tuesday class!  Angelina is a classically trained graduate of Sullivan University's culinary program and worked with Gina when the restaurant opened in 2015.  Angie brings lots of experience in pasta making and is a wonderful addition to our teaching environment!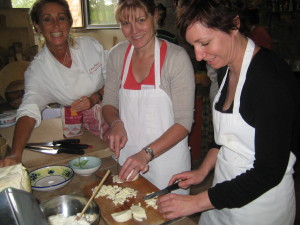 For more information and student feedback on Gina and her past cooking classes in Italy, please visit Trip Advisor – Ecco la Cucina, or www.eccolacucina.com