Why does every US recipe I read call for kosher salt?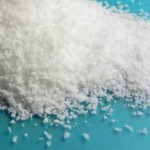 Why is it so difficult for food writers in the US to understand that kosher salt, used exclusively in the US, does not equal whole sea salt, which is the only salt used around the world in indigenous and local food?  I am constantly coming across articles from leading food magazines and writers about "authentic world cuisines", only to find offensive "kosher salt" in the list of ingredients of the recipes offered.  The rest of the world uses their local sea salt and it seems to me that if you wanted to effectively recreate the tastes of any country or region, you would not use American processed kosher salt.
The latest was a Wall Street Journal article by Kathleen Squires on how important salt is in Basque cooking, More than a Seasoning.  The article is, ironically, a focus on the importance of salt in the Basque cuisine of northern Spain, where I can assure you they have never heard of kosher salt and certainly wouldn't think of using anything other than the whole sea salt that they farm locally.  And yet, the prominent ingredient in Kathleen's recipes is US Kosher salt!
This article is just the latest in a continual string of mis-information coming out of our leading food publications and writers.  Saveur and Bon Appetit habitually write stories on world cuisine, from Europe to Indonesia, and all the recipes call for kosher salt instead of the whole sea salt that the world outside of the US naturally uses.
I lived in Italy long enough for my palate to change (13 years) and when I returned to the US, was struck by how the addition of kosher salt adds acrid and bitter notes to any dish.  The Culinary Institute of America did a study that reflected this surprising development in their quest for taste differences in various whole sea salts; I'm on the hunt for that study and will post it as soon as I can get my hands on it.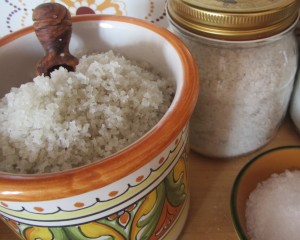 Sea salt is made up of sodium in addition to dozens of minerals that help to temper and balance the sodium, both on the palate and in the body.  Kosher salt goes through a process that strips all the naturally occurring minerals, leaving 99% sodium to which a chemical is added as an anti-caking agent.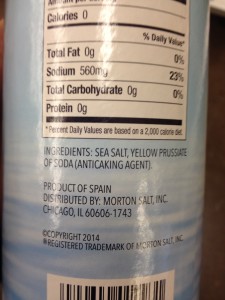 This denatured, chemically laced kosher salt renders a product far inferior to natural, whole sea salt. It certainly should not be used in trying to reproduce authentic world cuisine, such as the most recent Saveur feature on arab influences on the Italian island of Sicily.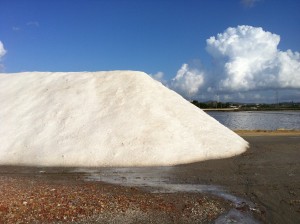 Here's an island in the Mediterranean that has been farming salt on its west coast since the ancient Phoenicians (near Trapani – go, it's beautiful!), and yet when Saveur published the recipes, they substituted inferior kosher salt.  Why?  You can easily find salt from Sicily, it's available in the US!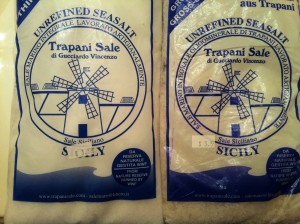 While Bon Appetit is equally guilty of the monotone use of kosher salt, (pick up any BA mag and look at a recipe), I find Saveur's constant use of it to be more offending because the mission of their magazine is to introduce American foodies to authentic world cuisine.  But whether writing about a wood-fired feast in Uruguay (Saveur May 2015) or the comfort food of Japan's southern isles (Saveur Jan/Feb 2016), all the accompanying recipes call for kosher salt.
I know for certain that these food writers didn't run into kosher salt on their far-flung travels – maybe they think salt is salt – but Saveur would have us believe that use of kosher salt is international and the norm.
I'm here to tell you it's not.  I've had enough and am on a crusade to fight kosher salt and help whole sea salt find its place in America's kitchen.